Penlan Publishing has been formed to publish books of local interest to North Wales, not in order to make a profit, but to inform and celebrate what is good in our community.  Three books are now available:
THE 'CITY OF OTTAWA': THE STORY OF A SAILING SHIP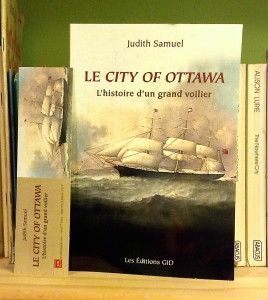 'Le City of Ottawa: l'histoire d'un voilier en bois', published in Canada by Éditions GID is now published and available via this website.
'Little Terns and Sea Holly: three summers at Gronant Dunes', with over 20 watercolour illustrations.
The books can be bought on the 'Book Shop' page via PayPal
Please contact the author on:
judith.samuel@penlanpublishing.com
Copyright Judith Samuel trading as Penlan Publishing